Are you a dental professional looking to getting more patients via the internet?
Do you have a dental business and you want to expand your clientele with the web?
Then you landed on the right page. In this post, I'm going to introduce you the Invisalinks Method, the first and only dental SEO course in this industry.
Introduction to SEO
SEO is the optimization of a website for search engines and is essentially linked to the website structure. It helps ensure that Google perceives your added value compared to other dental offices that overlook the internet.
How to convince Google that your studio is the best one?
From an SEO standpoint, there are two primary sectors you have to consider: on-page optimization and off-page optimization.
Basically, there are things you can do on your site to help your rankings, and things you can do off of your site to improve rankings.
On-Page SEO refers to the things you can do inside your website so to optimize it for search engines. The most important On-Page SEO tips are:
titles and descriptions optimization
proper URL structures
user-friendly navigation (breadcrumbs, sitemaps)
optimized internal links
text formatting (use of h1,h2, etc)
image optimization (image size, proper image names, use of ALT tag)
user-friendly 404 pages
fast loading pages
mobile Friendly pages
quality fresh content (this is really important!)
external links (links to good sites and no broken links)
Unlike On-page SEO, Off-page SEO refers to what you can do outside the boundaries of your website. The most important Off-page SEO activity is link building.
And here it comes in helping the Invisalinks Method SEO Course.
Invisalinks Method SEO Course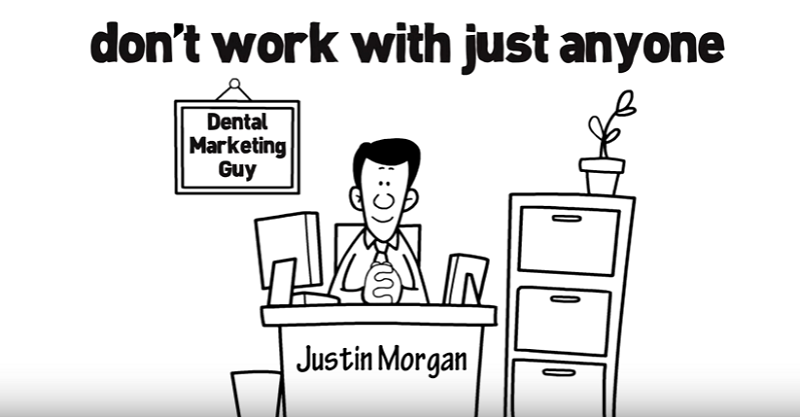 Before introducing the Invisalinks Method SEO Course, you should understand what are backlinks.
Backlinks are incoming links to a web page.
When a web page links to any other page, it's called a backlink. A page with a lot of backlinks tends to rank higher on all major search engines, including Google (the concept is overall true, even if it's more complex than this).
It is important to get backlinks from quality sites, and those backlinks should be contextual. Your website is in the dental business, right? So, you don't want to get backlinks from a site about fishing, or any other different niches. Your aim should be to having links from authoritative and relevant sites (which means, within your industry).
Now, this course is all about building backlinks.
It's a method of getting links from dental websites in the right way (relevant sites, good metrics, quality content, proper anchor text, etc), so to have an increase in search engine rankings that is sustainable for the long run.
The Invisalinks Method is a proven system that is similar to a public relations ("PR") campaign. It is a special form of digital PR, which is focused on reaching the highest possible position in search engine rankings. The course is going to help you find the highest quality, most relevant dental blogs or media outlets that would benefit from referencing your website as an informational resource.
The Google algorithms are created by PhD's. These PhD's spent a long time studying in college. Whenever these PhD's submitted an essay to their professor, any bold claims needed to be supported by independent evidence. Today, these PhD's have instilled this practice into their algorithms at Google. When you get cited as a supporting informational resource (by being linked to from an authoritative website), you eventually gain a position in Google's eyes as an authority. Your website becomes worthy of being referenced. This is the essence of how the Invisalinks Method works to raise your Google rankings." – Justin Morgan, SEO Expert
How Invisalinks Method SEO Course Works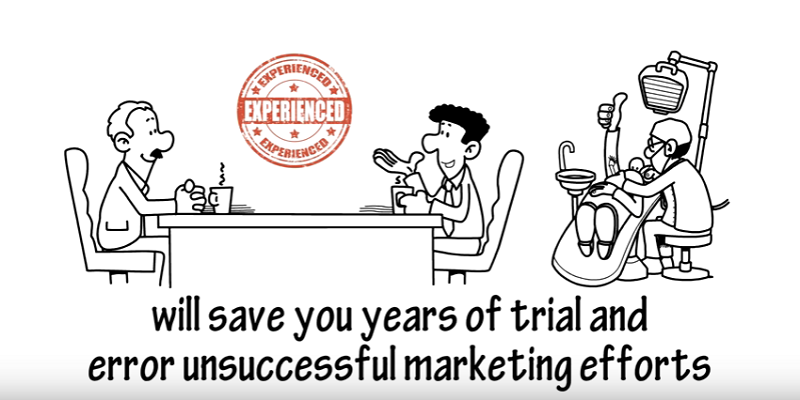 This course will teach you how to add value to authoritative websites, so to invite them to mention you as a resource (which becomes a "backlink").
You want to be a regular contributor on relevant and quality websites, or to create content about the dental business with added value for your audience.
Think of the posts placed on authoritative websites like Dentistry Today, for example, or Dentistry IQ. You can check the sources on the bottom of those articles.
With the Invisalinks Method, you can become that source of information.
Thanks to this course, you can understand how other dentists had the opportunity to contribute their content to quality websites, included DentalMarketingGuy blog, and get links in exchange of those informative articles.
But it's not just about this single strategy.
Another example of building link is being cited from local news station websites. You want to build "buzz" around your brand and discover how to talk with real life bloggers and journalists to learn what type of content they like to promote.
So, why this course is called the Invisalinks Method?
The answer is simple. Each time you receive a link from an authoritative website, your patients won't necessarily know about it. These backlinks are technically invisible to them, but search engines are definitely reading them, by crawling the web.
This way, you are building authority on the internet, by getting many links from relevant websites in the dental industry. So to be found on top of search engines results and earn new patients thanks to the efforts done online.
Right now you may be wondering: "How does this step-by-step process works, exactly?"
This course will help you identify what type of knowledge you can offer to clinical journals, such as DentistryToday.com and hundreds of other websites. This method is proven to boost your SEO rankings by +147% within 14 days, so to position yourself as an expert over all other dental professionals in your community, allowing search engines to rank you as the most-referenced dental website in your geographic area.
But what happens if you don't have the time or the skills to write in clinical journals?
No problem for that. DentalMarketingGuy is offering a number of publishers and clinicians who can collaborate with you on creating the content for the top websites in the industry.
Basically, the main points of the Invisalinks Method are:
building high-quality content so to be referenced by the types of bloggers and journalists that search engines already respects;
negotiating on your behalf to build a relationship with these respectable bloggers and journalists, so to get a backlink to your website.
When both steps will be completed, your website will start earning ranks on the SERPs and new patients will found you.
Top 3 Dental Marketing Ideas
Here's an informative video created by the DentalMarketingGuy, showing the top three dental marketing ideas:
Final Words
If I could go back in time when I started my online venture, I'd surely hire someone to teach me the right path to becoming successful and build a profitable online business. This would have saved me much time and money, together with the trial and error path over the years.
Here it's the same opportunity offered to dental professionals and businesses in this industry. If you are looking for getting more visibility online and earn new clients monthly, in a steady way, then  the Invisalinks Method SEO Course is for you.
If you'd like to see an in-depth video which overviews this course, use this contact form. This video is private, as the techniques taught are only available to dental offices in cities where there are not already existing DentalMarketingGuy customers.
Due to high demand, the Invisalinks Method Course has a waiting list. If you'd like to join the waiting list, visit this page and fill out the form to be notified once there's availability.